Flowics allows to copy Mechanics, Pages and Graphics to another Experience from the current team, to another team, or to another company. Using this feature you will reduce the time you spend creating Pages, Graphics or building Mechanics.
Also useful if you have built a layout that want to use for a different show, you just need to copy the actual Page or Graphics set and send it to the Experience you need. 
---
How to copy Mechanics, Pages and Graphics
Even though the steps for both is the same you will need to access their corresponding sections within the platform:
A) For Pages: Go to Engage > Pages 
B) For Graphics: Go to Engage > Graphics
C) For Mechanics: Go to Engage > Mechanics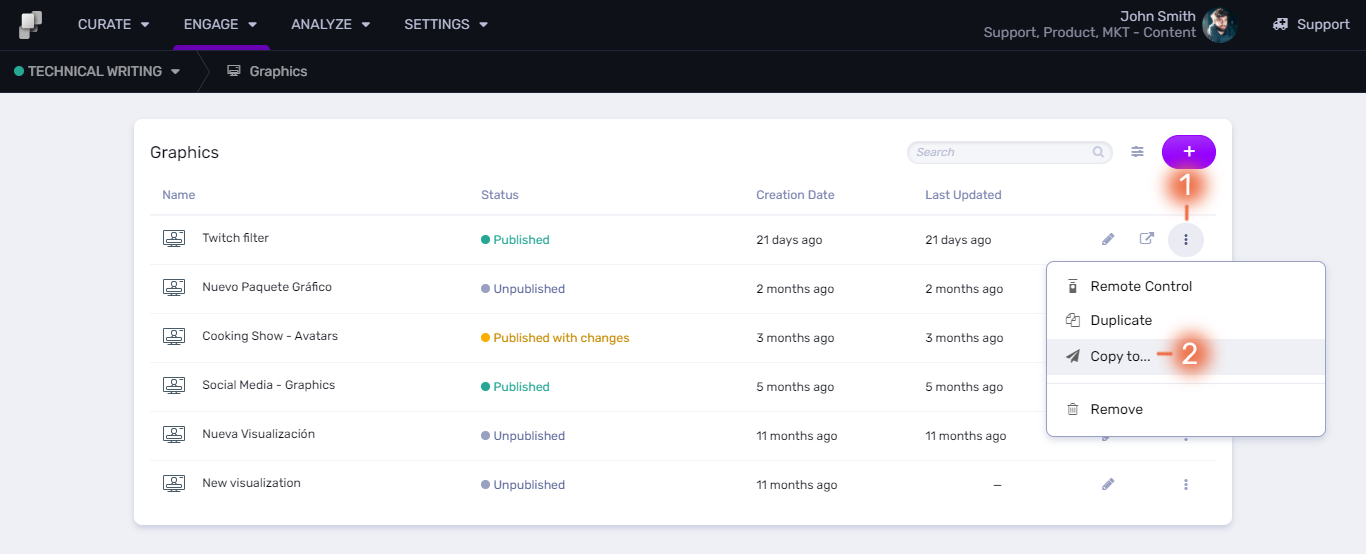 (1) Click on the 3 dots over the mechanic, page or graphics you want to copy
(2) From the drop-down click Copy to...
A pop up will appear for you to set the name of your copy and select the Experience where you want to send the Mechanic/Page/Graphics. 
By clicking on the Experience field you can change the Experience or the Company where the Mechanics, Page or Graphics will be copied.